---
Volkswagen Bluemotion Passat With Optional DSG Gearbox India Launch By March 2011
Posted: 24 Feb 2011 04:24 AM PST
Volkswagen India is soon to launch the upcoming Volkswagen Passat 2011 in India with BLUEMOTION technology and DSG automatic transmission as well as the manual transmission option. In this post, I will throw some light on Bluemotion and  will also talk about DSG technology from Volkswagen.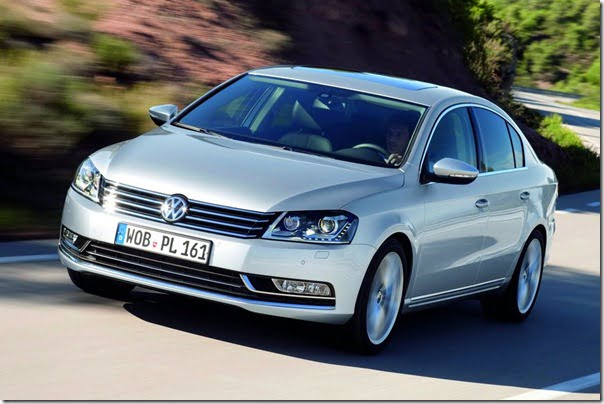 Indian variants of VW Passat 2011 will come with two engine options: the 1.8 TSI petrol engine and 2.0 TDI diesel engine. The 1.8 litre TSI petrol engine gives 157.8 BHP of max power and 250 Nm of torque. The 2.0 litre TDI diesel engine churns out 170 BHP power. Both the petrol and the Diesel version will be available in Manual as well as DSG Automatic Transmission option.
What is Volkswagen Bluemotion?
Bluemotion is not one technology, but it's a terminology for a series of cars which use highly efficient technologies which make these cars eco-friendly without compromising on the performance. The technologies used in Bluemotion series of cars include:
Aerodynamic design for less air resistance
Automatic Start/Stop or Micro-Hybrid System
Recuperation technology or regenerative braking
Low rolling resistance tyres for improved fuel efficiency
Low emissions in exhaust
Innovative DSG gearbox for reduced fuel consumption and better performance
and many such technologies which come together to make a really fuel efficient and low emissions car with good performance as well.
What is Volkswagen DSG Gearbox System?
DSG or Dynamic Shift Gearbox by Volkswagen is a very innovative fusion of good attributes of Manual and automatic transmission technologies. Manual transmission is very efficient and results in very minimum losses and high performance, whereas conventional Automatic transmission with fluid based torque converter system are expansive and result in performance and energy loss to some extent over the manual gearboxes.
DSG gearbox with dual clutch technology picks the best of the two systems and combines them into one system which uses two dry clutched and a mechatronics controller which changes gears automatically based on the calculations done by the electronic unit which monitors various sensors. So this unit as a whole, monitors the car's speed accelerator position and automatically changes gears according to the needs of the driver. Since the gears are changed by an intelligent unit controlling the gear shift using mechanical controllers inside the system, there are very small energy losses unlike fluid based torque converters. This results in better performance, better acceleration and better fuel mileage. In layman's terms, its like computer changing gears on a manual transmission like mechanism.
I can't go further detailing it and making it sound boring for you, its better you watch a video which explain it far better than the text in just 6 minutes:
I hope such technologies are used more often and get more affordable so that they can be used by common people in India. Especially in urban traffic, an automatic transmission makes a lot of sense, and one with DSG makes even better sense with the fuel efficiency and performance.
Volkswagen Bluemotion Passat With Optional DSG Gearbox India Launch By March 2011
is a post from:
Copyrights 2010 CarBlogIndia - All About Automobiles.
All Rights Reserved.
Copyright Policy
All Electric Rolls Royce Phantom Concept At Geneva Motor Show 2011
Posted: 23 Feb 2011 11:10 PM PST
We have been regularly posting about environment friendly vehicles and technologies. Technologies which would take the world by storm in the near future. It is amazing to see how engineers and technicians have been working toward the development of hybrid cars. Although there have been many flaws in their development (cost of hybrid vehicles being one), the future seems to be bright. Many electric vehicles have already been showcased in past motor shows, like electric Polo, Maruti Suzuki SX4 Hybrid (For the recently held Commonwealth Games in Delhi in Oct'10) and not to forget the recently disclosed BMW I Electric Cars.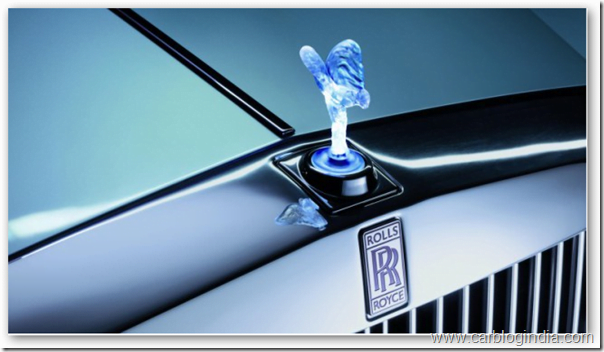 Next to join the brigade of electric cars is none other than Rolls Royce Phantom.
"We have engineered the world's first battery electric vehicle for the ultra-luxury segment," company CEO Torsten Müller-Otvos said in a statement. "With this vehicle, we begin an exploration into alternative drivetrains, seeking clarity on which alternative technologies may be suitable to drive Rolls Royce motor cars of the future."
"I must be convinced that any alternative drive-train we choose for the future delivers an authentic Rolls-Royce experience. It must be a technology that is right for our customers, our brand and which sets us on a sound footing for a sustainable future."
Clearly, customers who can afford a Rolls-Royce will not get to buy the 102EX, as it will only be showcased at the Geneva Motor Show 2011 on March 1. The reason being simply because it is a concept car and the biggies in Rolls-Royce want to test different alternate technologies and provide the best of them for potential customers. The Rolls-Royce 102EX or the e-Phantom will also be the first ever ultra-luxury car to enter the electric bandwagon. The German carmaker which is a subsidiary of the BMW motors, has surely set a benchmark for its rival carmakers like Bentley and Maybach.
All Electric Rolls Royce Phantom Concept At Geneva Motor Show 2011
is a post from:
Copyrights 2010 CarBlogIndia - All About Automobiles.
All Rights Reserved.
Copyright Policy