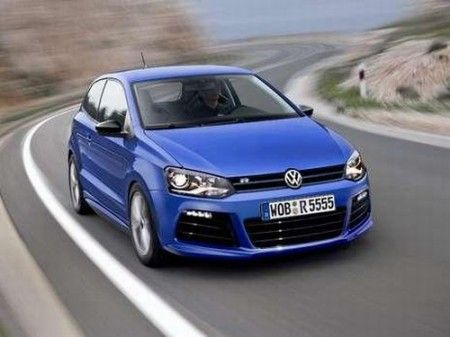 A Volkswagen Polo is no longer produced. To formalize the news that Volkswagen was the same also explained the reasons for the conclusion of the project related to the Volkswagen Polo R. The new Polo R was placed between a car and the Volkswagen Polo GTI Volkswagen Golf GTI, in what was considered a confined space for the costs, since costs Polo GTI and Golf GTI costs € 21,225 € 27,725.
A difference of € 6500 which made it difficult even to assign an estimated price of Volkswagen Polo R and for which it was not worth taking this step. In addition to these figures, however, there is also to take into account the fact that a Volkswagen Polo in R version would most likely also limited the catchment area of the Volkswagen Polo GTI, as well as that of Volkswagen Golf GTI. The most powerful Polo GTI will be the setting, equipped with the 1.4-liter TSI four-cylinder, turbocharged, direct injection of 179 horses.
The engine under the hood of this compact reworked by the R of the German carmaker would be a 1.6 turbo 210cv. Traction instead had to be earlier because using the PQ25 platform which is based on the Polo would not have allowed the installation of four-wheel drive. Now this drive will be used to CrossPolo Volkswagen and Audi S1: powerful utility that will most likely be equipped with 270 HP, produced by the 1.4-liter TFSI or 2.0-liter TFSI engine.